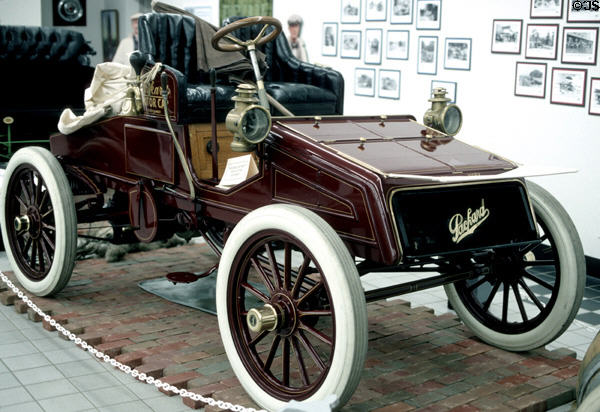 1903 Packard which was one of the first three cars to drive across the USA (restored 1980s) at Packard Museum. Warren, OH.
Photo by Jim Steinhart © 2011, all rights reserved. (Ref: OHSW31)
Click an index below to see this photo among related images:
National Packard Museum
Captions List for Ohio Misc.